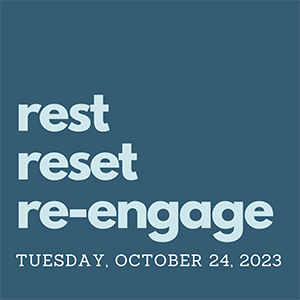 Where Do We Go From Here? A Panel Discussion on the Future of Library Leadership
The past few years have forced many of us to make changes to our relationship to labor and how we show up to work everyday. And while we've had to alter our way of working, we've also faced the necessary demands for change within our society. This panel brings together a group of dynamic library leaders to talk about how they've reimagined work over the past few years.
How has their management style changed, and how can they better support their staff, patrons, and community in the new normal? How have they incorporated EDI into their work? What advice do they have for those interested in pursuing a career in library management? Join us for a discussion where we'll gain insights into and advice for the future of library leadership.
This panel will be moderated by Traci Mark, METRO's Program Manager for Equity, Archives & Media Preservation. Our panelists include:
Nicole Bryan, Branch Manager, Brooklyn Public Library
Nancy S. Kirkpatrick, Dean of University Libraries, Florida International University
Diana Moronta, Instruction and Technology Librarian, New York Institute of Technology-Manhattan Librar
Shawn(ta) Smith-Cruz, Assistant Curator and Associate Dean for Teaching, Learning, and Engagement, New York University Division of Libraries
About our panelists:
Nicole Bryan is a Branch Manager at Brooklyn Public Library. She has spent much of her career within the social services arena, employing trauma-informed methods to develop programs, meet constituents' needs, and assess the delivery of library services to transitional populations in public libraries across Brooklyn. She received her Master's in Library and Information Science from Long Island University and was named a 2022 Mover and Shaker by Library Journal. 
Nancy S. Kirkpatrick is the newly appointed Dean of University Libraries at Florida International University in Miami. Prior to her appointment, she spent nearly five years as the Executive Director and CEO of OhioNet, a multitype library consortium representing a diverse membership throughout Ohio and the region. She practiced non-profit law and advocacy before entering the library space, where she has over 15 years of experience. An ALA Spectrum Scholar, she holds a Master of Science in Library and Information Science from the iSchool (formerly GSLIS) at the University of Illinois at Urbana-Champaign, a Juris Doctor from the School of Law at the University of Richmond, and a Bachelor of Arts in Journalism from Drake University.
Nancy gets really excited talking about many aspects of leadership – including leading with intention and creating organizations where people can thrive. She is certified in Human Centered Design, Creating Workplace Wellbeing, Appreciative Inquiry, and Conversations Worth Having. She is interested in applying these concepts to work in libraries and higher education. She also enjoys writing, and you can find her most recent work in a series of short pieces on the OhioNet blog called the Director's Desk.
Diana Moronta (she/her/ella) is the Instruction and Technology Librarian at New York Institute of Technology-Manhattan Library. Her research interests are critical information literacy, anti-racist pedagogy, and open educational resources as a social justice tool. Through her praxis, Diana cares to implement social justice components within instruction services to create learning spaces that are inclusive and accessible. She is co-editor of Practicing Social Justice in Libraries (2022) which provides practical strategies, tools, reflections, and programming by practicing librarians for librarians looking to incorporate social justice practices into their everyday work. She earned her MSLIS from Pratt Institute and her BA from Hunter College, City University of New York.
Shawn(ta) Smith-Cruz is an Assistant Curator and Associate Dean for Teaching, Learning, and Engagement at New York University Division of Libraries where she serves as the Faculty Diversity Search Liaison for the Division and works with her colleagues to support NYU Libraries Cluster Hiring Initiative and other initiatives to increase diversity in the library faculty. Shawn is also an adjunct assistant professor at Pratt School of information, teaching Reference & Instruction, and has sat on the School of Information DEI committees and faculty council. Shawn is a co-leader of the Reference & Instruction Special Interest Group at the Metropolitan New York Library Council, where she co-curated the Critical Pedagogy Symposium and Case Studies in Critical Pedagogy series. Shawn is a co-coordinating volunteer archivist at the Lesbian Herstory Archives, and through her work archiving Black lesbians is the recipient of the 2020 WGSS Award for Significant Achievement in Women's & Gender Studies in Librarianship from the Association of College and Research Libraries (ACRL). Shawn has a BS in Queer Women's Studies from the CUNY Baccalaureate Program, an MFA in Creative Writing/Fiction, and an MLS with a focus on Archiving and Records Management from Queens College.