METRO is managed and governed by an elected Board of Trustees and program areas receive guidance from METRO's Advisory Councils.
Learn more about our esteemed board members below.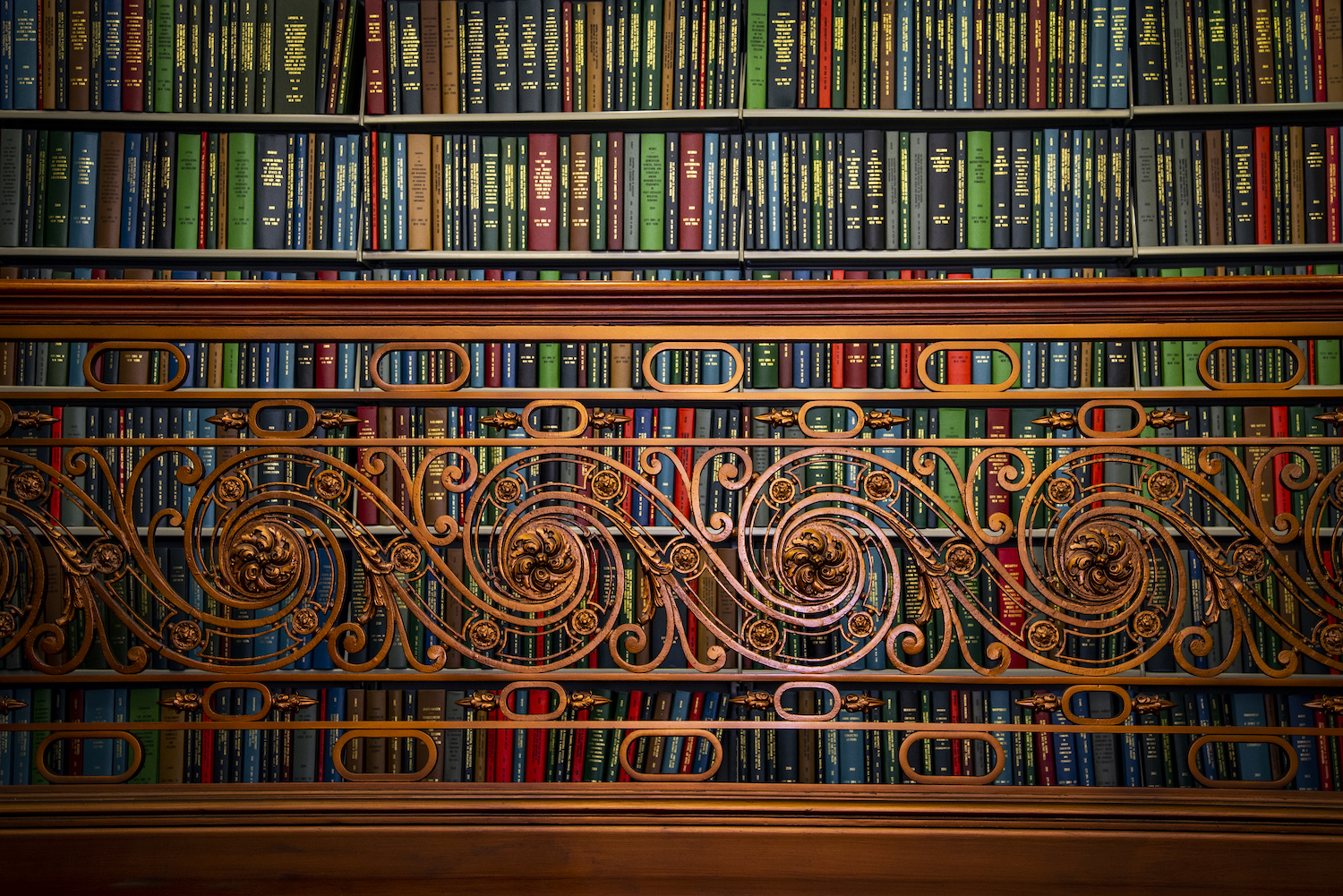 Board of Trustees
Shannon Mattern, President
Professor
New School for Social Research
2016-2026
Nick Buron, Vice President
Chief Librarian
Senior Vice President, Queens Public Library
2017-2027
Stephen Bury, Treasurer
Andrew W. Mellon Chief Librarian
Frick Art Reference Library
2017-2027
Greta Byrum, Secretary
Director of the New School's Digital Equity Laboratory
The New School
2018-2023
H. Austin Booth
Dean, Division of Libraries
New York University
2022-2027

Donna Gibson
Director of Library Services
Memorial Sloan Kettering Library
2019-2024
Nicholas Higgins
Chief Librarian
Brooklyn Public Library
2019-2024
Patricia Hswe
Program Officer
Mellon Foundation
2022-2027
Melissa Jacobs
Director of Library Services
NYC School Library System
2020-2025
Caryl Matute
Vice President, Branch Libraries and Patron Services 
New York Public Library
2019-2024
Leah Meisterlin
Assistant Professor, Graduate School of Architecture, Planning, and Preservation
Columbia University
2016-2021

Jesse Montero
Library Director
Yonkers Public Library
2022-2027
James G. Neal, Emeritus Board Member
University Librarian Emeritus
Columbia University
2011-2026
Kameelah Rasheed
Independent Artist
2020-2025
Nate Hill
Ex-Officio
Executive Director
Metropolitan New York Library Council (METRO)
2022 Board Meeting Dates
Our board meetings take place on the following dates:
Friday, February 25, 2022
Monday, April 25, 2022
Thursday, June 30, 2022
Friday, September 23, 2022
Friday, December 9, 2022
All meetings are 3:00 p.m. – 5:00 p.m. unless otherwise noted.
2022 Board Agendas and Minutes
September 23, 2022 Agenda
September 23, 2022 Minutes (pending board approval)
June 30, 2022 Agenda
June 30, 2022 Minutes
April 25, 2022 Agenda
April 25, 2022 Minutes 
February 25, 2022 Agenda
February 25, 2022 Minutes

2021 Board Agendas and Minutes
November 12, 2021 Agenda
November 12, 2021 Minutes
September 24, 2021 Agenda
September 24, 2021 Minutes
July 23, 2021 Agenda
July 23, 2021 Minutes
May 14, 2021 Agenda
May 14, 2021 Minutes
March 11, 2021 Agenda
March 11, 2021 Minutes
2020 Board Agendas and Minutes
December 10, 2020 Agenda
December 10, 2020 Minutes
November 16, 2020 Agenda
November 16, 2020 Minutes
September 24, 2020 Agenda
September 24, 2020 Minutes
July 20, 2020 Agenda
July 20, 2020 Minutes
May 7, 2020 Agenda
May 7, 2020 Minutes
March 6, 2020 Agenda
March 6, 2020 Minutes
2019 Board Agendas and Minutes
December 19, 2019 Agenda
December 19, 2019 Minutes
November 18, 2019 Agenda
November 18, 2019 Minutes
September 24, 2019 Agenda
September 24, 2019 Minutes
July 29, 2019 Agenda
July 29, 2019 Minutes
May 2, 2019 Agenda
May 2, 2019 Minutes
February 28, 2019 Agenda
February 28, 2019 Minutes
2018 Board Agendas and Minutes
December 17, 2018 Agenda
December 17, 2018 Minutes
November 19, 2018 Agenda
November 19, 2018 Minutes
September 17, 2018 Agenda
September 17, 2018 Minutes
July 19, 2018 Agenda
July 19, 2018 Minutes
April 30, 2018 Agenda
April 30, 2018 Minutes
February 28, 2018 Agenda
February 28, 2018 Minutes
2017 Board Agendas and Minutes
December 11, 2017 Agenda
December 11, 2017 Minutes
November 6, 2017 Agenda
November 6, 2017 Minutes
September 7, 2017 Agenda
September 7, 2017 Minutes
July 28, 2017 Agenda
July 28, 2017 Minutes
April 27, 2017 Agenda
April 27, 2017 Minutes