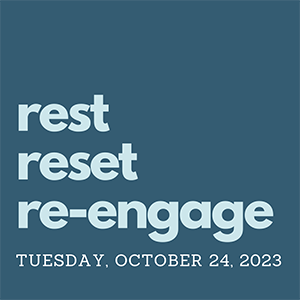 EDI Work in Action: Public- and Non-Public-Facing Approaches
Hong Yao, Director, Technical Services Department, Queens Public Library
Xi (Cathy) Chen, Assistant Director of Programming and Operations, New Americans Program, Queens Public Library
At Queens Public Library, "We Speak Your Language" is our tagline and our core value. The collection we build for our customers, the programs and services we provide for the community, and the work environment we create for our staff reflect our belief in the real meaning of EDI. One example of actively inviting in the community we serve is QPL's New Americans Program, which started by offering art and literature appreciation webinars led by community members in Chinese during the pandemic, but which has continued on due to its popularity. Cathy will share how this program began in part as a Stop Anti-Asian Hate initiative, and how others may use this example to rapidly respond to issues in their communities through innovative programming.
Hong's experience in QPL's technical services department demonstrates some of the non-public-facing EDI efforts underway at the library. She'll outline how she developed strategies to partner with other departments to retrain TSD staff in jobs mostly held by people of color, to reshape workflows, and to reassign projects to help challenge and promote them, all of which has led to better staff retention and higher workplace satisfaction.
By the end of the session, participants will be able to:
Brainstorm creative ways to build active communities through meaningful programs
Strategize actionable responses to real-world impacts to your community
Generate ideas to lift others up when one is in a position to do so
About our presenters:
Xi (Cathy) Chen graduated from the School of Library and Information Studies at McGill University in Canada. Cathy joined Queens Public Library in 2004. She is the Assistant Director for the New Americans Program. Cathy is an active member of NYLA, PLA, ALA, and CALA. She has presented at ALA Annual Conferences, JCLC, and the REFORMA mini joint conference. Cathy currently serves on the IFLA Section on Library Services to Multicultural Populations Standing Committee.  
Hong Yao has worked in public library systems in New York City for more than 25 years. Currently, she holds the position of Director of Technical Services at the Queens Public Library. She leads a team of more than 100 staff to ensure that materials are properly selected, ordered, cataloged, prepared, and delivered for 65 locations to satisfy the demand of residents in Queens. Hong works closely with QPL's other departments as well as front line staff to ensure that material budget, in excess of $8 million, are spent efficiently and effectively.
Hong has been an active member of ALA and other professional organizations. Currently she is serving as ALA Councilor-at-Large and OCLC Global Council Delegate ARC Chair. Hong has been a frequent speaker for regional, national and international conferences. Most recently at JCLC 2023 conference, she presented the program, "Moving Forward Together: CALA's Actions Towards EDI."